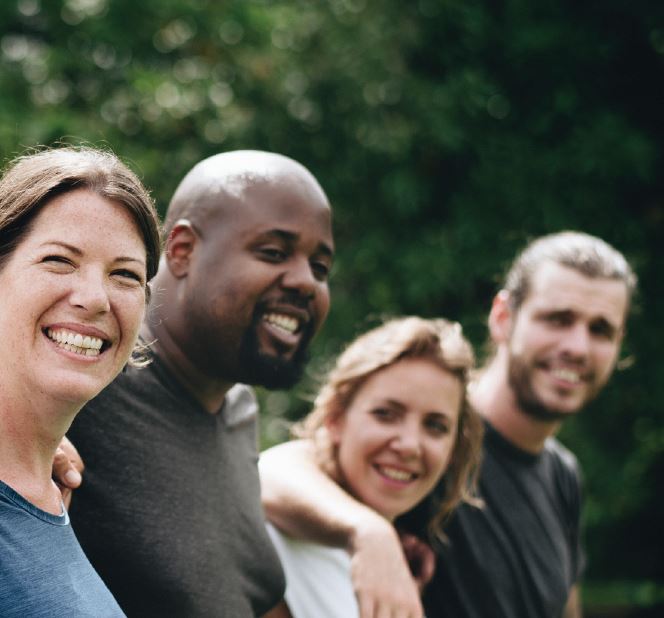 Living with Stroke™ Program
The Champlain Regional Stroke Network is grateful to be partnering with March of Dimes Canada (MODC) to provide a Living with Stroke™ program for residents of Champlain. The focus is specifically on areas not currently offering peer support programs.
Is this a good opportunity for you?
Have you completed your stroke rehab?
Are you interested in educational sessions related to living life after stroke?
Are you able to commit to 2-hour virtual sessions for 8 weeks? They will take place each Wednesday from October 4 to November 22, 2023 from 1:30 – 3:30 pm.
Do you have adequate technology and internet to participate (tablet, laptop, desktop)?
Are you able to arrange for assistance if required to participate?
Participating in your recovery
Living with Stroke™ has been developed for people who have had a stroke and for the individuals who care for them. Living with Stroke is an interactive program. It consists of eight group sessions. Living with Stroke is led by a trained facilitator to focus on setting individualized goals, sharing experiences, building skills, and supporting one another. Sessions will be held once a week. Each session is approximately 120 min in length.
During the sessions, you will be able to:
Share your experiences, ask questions, and hear other people's stories
Learn to deal better with the effects of stroke on your life
Adapting to life after stroke
Living with Stroke™ can provide you with tools and support to:
Improve your quality of life
Reduce the risk of another stroke
Participate in your recovery
Find the help you need to adjust to life after stroke heartandstroke.ca
Learning about Living with Stroke™
The eight weekly sessions that make up Living with Stroke™ cover the following topics:
Understanding stroke and dealing with its impact on your life
Managing risk factors and being active
Living with and adapting to physical changes
Safe and healthy eating
Living with changes to cognition, perception, and energy
Emotions and relationships
Using your knowledge and skills to continue with your recovery and your life
Your caregiver, a family member, or a friend can attend the program with you, as both of you may have questions or concerns that Living with Stroke™ can address. Learning and working together can help you both deal with the challenges of living with stroke.
Share the Living with Stroke™ information booklet with others.
To learn more, call Michelle Simpson, Social Worker at 613-798-5555, extension 18575, and leave a message.
Michelle Simpson MSW RSW
Social Worker, Best Practice Team, Champlain Regional Stroke Network